Hope has arrived! When I look at this picture I see the joy of having safely delivered a daughter and I feel a little sad thinking about the reality that is going to hit over the next 24 hours.
Hopes birth announcement.
Grandma and Grandpa Guthrie made numerous difficult trips accross the country from Oregon to know and enjoy Hope.
Grandma and Grandpa Jinks loved Hope, my dad singing to her even though she couldn't hear.
We did our best to suck the joy out of every day with Hope.
Hope was a woman of many hats-this red one a real favorite.
What a joy to have Hope for Christmas! After her death I made about 500 Christmas ornaments using this photo and I love Christmastime when people still tell me, "I put Hope's ornament on my tree."
This perhaps is my favorite picture of Hope - taken in her crib near the end of her life. It captures her slightly turned out hands and her beautiful face.
Reading Gabiel the story written about him in the July 16, 2001 issue of Time Magazine.
Gabe born with club feet like his sister, on the doctor's examination table.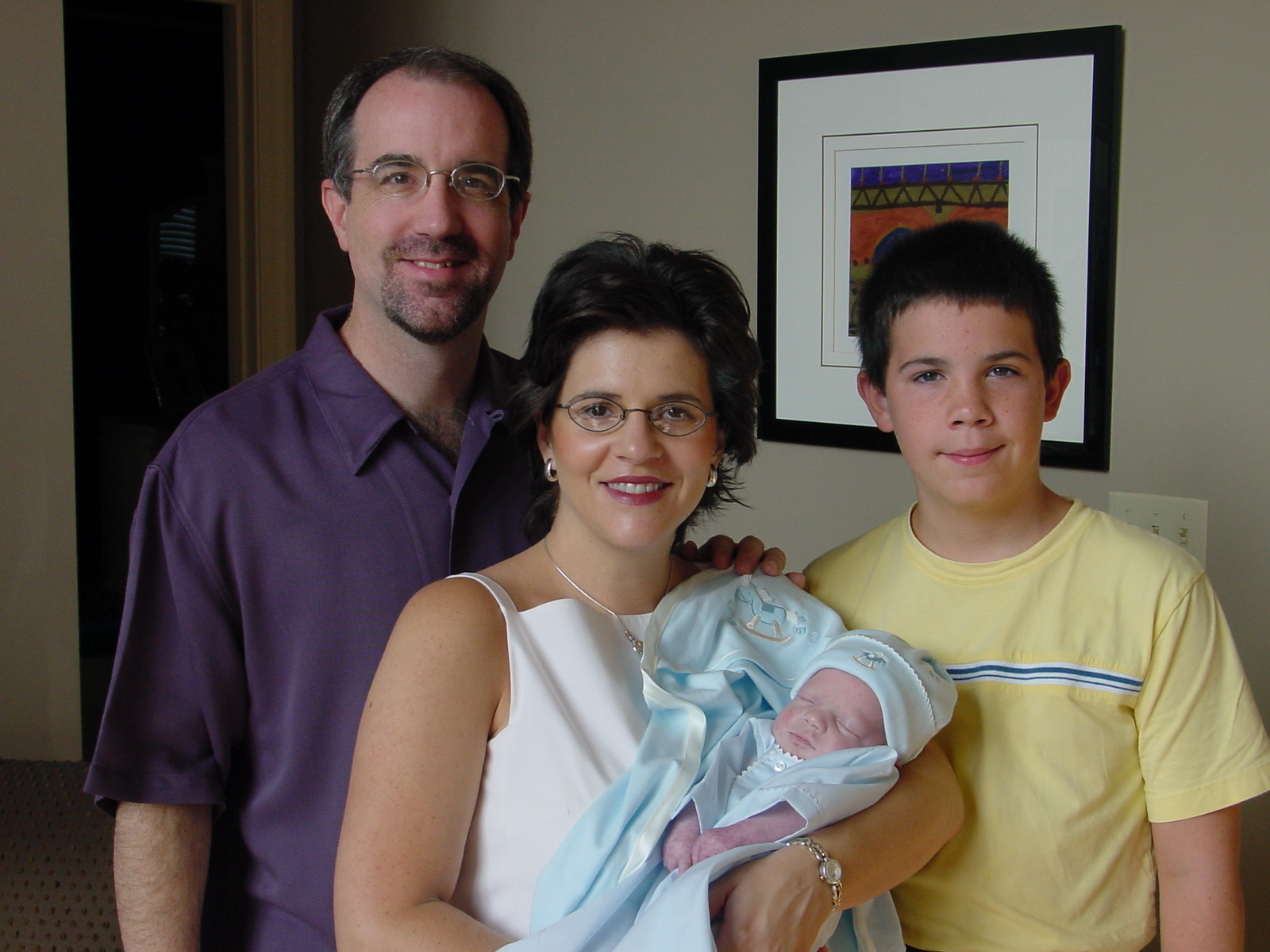 Our first venture as a family to church with Gabe.
This picture has always made me smile-holding the bunny given to him by Sue Buchanan.
Gabriel's baptism–a bittersweet experience. Photo by Eric Parsons of the Tennessean who followed Gabriel's life over six months for a story that ran after his death.
We had an open house following Gabre's baptism for as many people to meet him as possible. Here we are with his namesakes – Dan and Sue Johnson. Gabiel's middle name was Johnson after these beloved friends who loved him (and us) well during his short life.
What mom doesn't love the joy of bathtime?
Serious multi-tasking while having lunch with Matt at school. Photo by Eric Parsons.
For both Hope and Gabe it was a very sad day when at about 3 months they began having seizures. The onset of seizures meant a load-in of Phenobarbital at the Vanderbilt Emergency Room – and a real dose of reality for us as it was a visible sign of the impact the syndrome was having on their internal systems. Hope and Gabe moved very little before the on-set of seizures, but even less after they began being medicated for their seizures.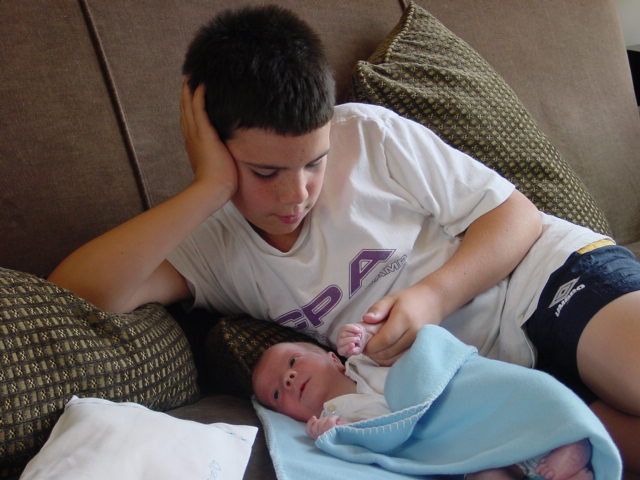 Matt was a great big brother to Gabe. I only wish he'd been able to do it longer.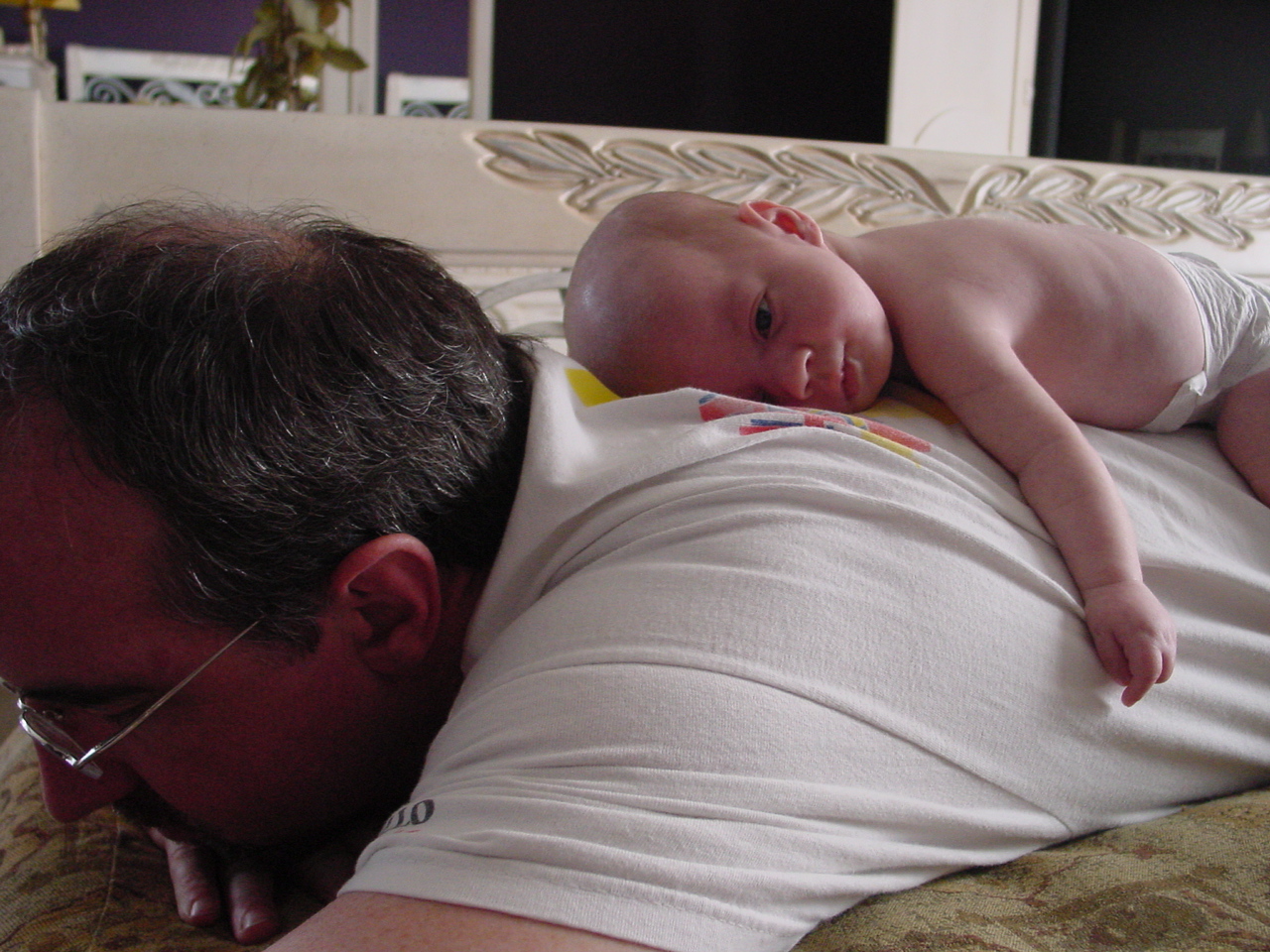 When life is short you make the most of every minute of being together.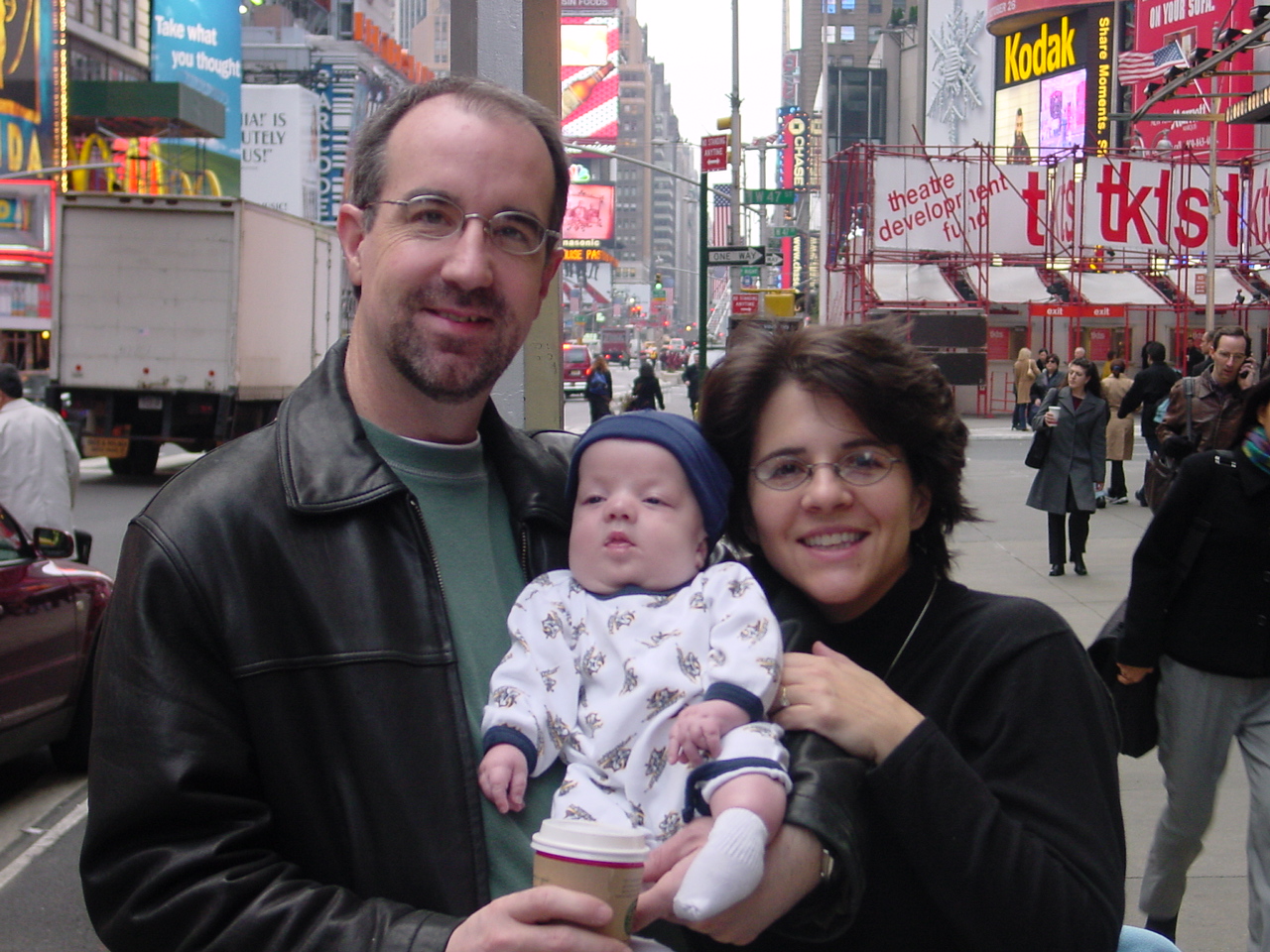 In bustling Time Square before visiting Ground Zero, Hannity & Colmes, and Rush Limbaugh's studio in NYC.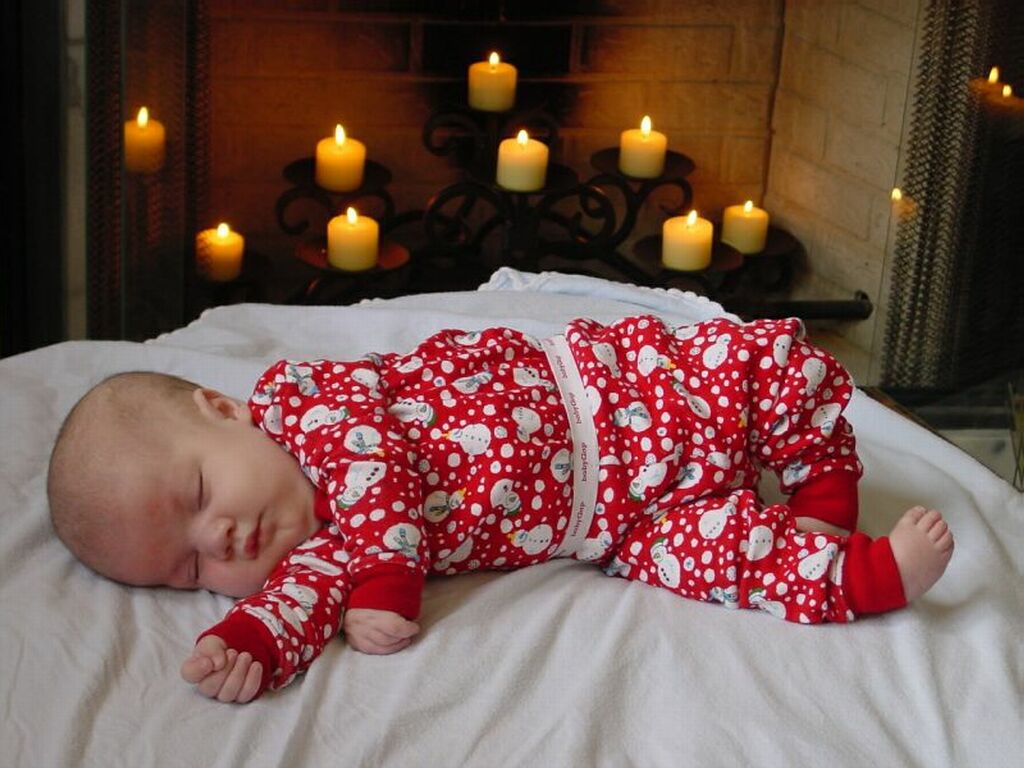 The last day of Gabriel's life–giving a report to Sue Johnson over the phone about our doctor visit that day. It was just beginning to register that Gabe was failing. He died that night. Photo by Eric Parsons.